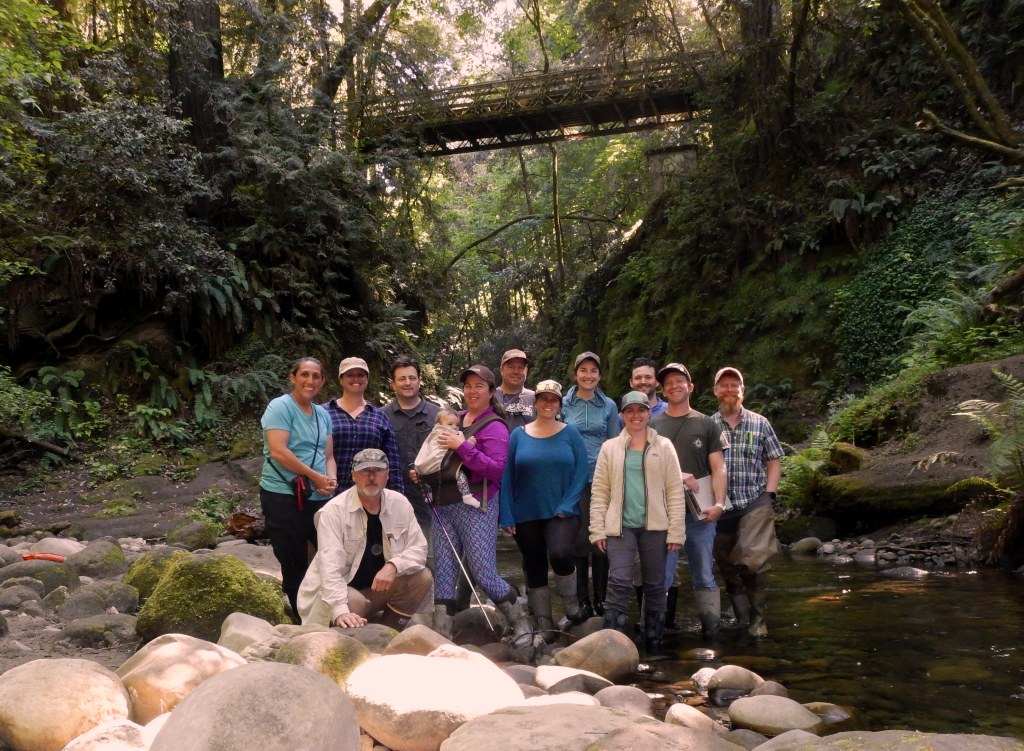 Several members of the L2 committee at a bar-built estuary in Southern California
California's Wetland and Riparian Area Monitoring program (WRAMP) promotes the use of rapid assessment (EPA Level 2) monitoring tools to assess the condition of wetlands and riparian areas throughout the State. Rapid Assessment Methods (RAMs) use cost‐effective, field‐based diagnostic tools to answer questions about general wetland condition. In 2010, the California Water Quality Monitoring Council (CWQMC) directed the California Wetland Monitoring Workgroup (CWMW) to create a Level 2 (Rapid Assessment) Committee to coordinate the review, development and implementation of rapid assessment tools for all state agencies. This committee functions under the CWMW Charter for the purposes of:
Assisting the CWMW reach its stated goals and acting on CWMW recommendations;
Supporting the broader goals of the California Water Quality Monitoring Council;
Supporting the State Wetland and Riparian Area Protection Policy (WRAPP);
Supporting additional efforts as identified or assigned by the CWMW.
Steering Committee Documents
| Title | Description | Resource(s) |
| --- | --- | --- |
| Steering Committee Roles & Responsibilities | Roles & Responsibilities of the Level 2 Assessment Committee of the California Wetland Monitoring Workgroup | |
Steering Committee Members
Member Organizations